Our Rafting Equipment

---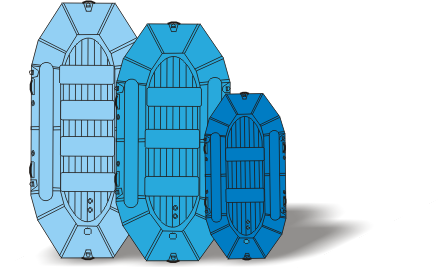 We utilize modern state-of-the-art Hyside rafts on all of our trips.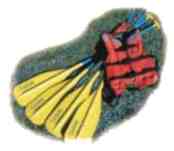 Our coast guard approved life jackets are especially designed for commercial whitewater use. We provide helmets for your safety on all of our trips. On every trip we carry first aid kits, emergency gear and repair items and all of our guides are certified in first aid by the American Red Cross.
Paddle rafts of various sizes are utilized on all of our trips. Our standard raft is a 14 foot Hyside self-bailing raft that comfortably accommodates 6-7 rafters plus the guide. We have several 15 foot rafts with 4 twarts that are perfect for groups or familes of 8 rafters plus the guide. On our "High Adventure South Fork" trips we utilize little 10-foot Hyside extended "mini-me's" for 4 paddlers plus the guide for the ultimate thrill ride.
---