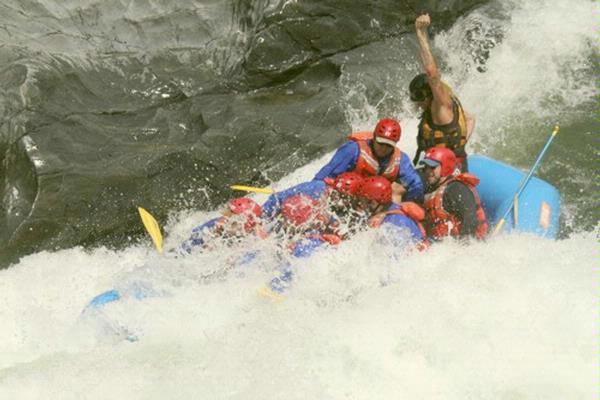 1 day whitewater rafting trips, Class IV+, April to June Plus 1 and 2 day combination trips with the South and Middle Fork

The North Fork American River is the jewel of the Northern Sierra as it plunges free and natural through a deep and narrow wilderness gorge. Almost five miles of non-stop Class IV rapids, including Chamberlain Falls, Staircase Falls and Bogus Thunder are encountered before stopping for lunch. After lunch the river mellows to Class II-III giving you the opportunity to soak in the wonderful beauty of this Sierra paradise.
Because of the free flowing nature of the North Fork American River, it is runnable only in the late spring-early summer when the Sierra snows are melting creating miles of continuous Class IV rapids. This is THE YEAR to experience the North Fork American.

NORTH FORK AMERICAN

VIDEO