COVID-19 UPDATE
We have been given the green light to resume operations on both the American River and our camp!
Our current opening date is July 4th weekend, so we are excited to begin taking rafting reservations again and open our campground back up to our rafting guests with modifications to help curb the spread of COVID-19.
There will be some changes in regards to the river trips in terms of minimum number of people required in your party. Our river partner, OARS, will not be mixing traveling groups with other traveling groups in the same raft. Due to the challenges surrounding COVID-19, there will be a minimum requirement of at least 4 people per raft. If you are wanting to book less than 4 people on a river trip, we will need to charge you the rate for 4 people. We thank you for your understanding. If you have any questions, please contact us.
We assure you that both EarthTrek and OARS will be taking all necessary precautions to keep you, other guests, and our staff members safe. If you would like to review our COVID-19 mitigation plan, please contact us and we will gladly send it to you.
We look forward to seeing you soon!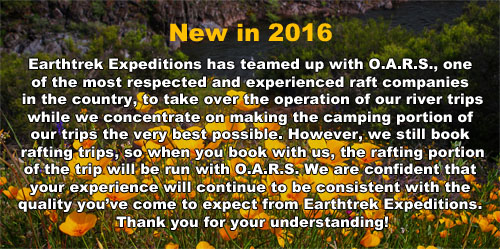 Welcome to

EarthTrek Expeditions

on the American River in Coloma, California. The discovery of gold here in 1848 spurred the California Gold Rush and fortune seekers from all over the world came in hopes of striking it rich. People still travel far and wide to this historical location for the wealth of fun and adventure; whitewater rafting on the American River. EarthTrek has been offering superb California rafting adventures since 1977, so we know how to do it right!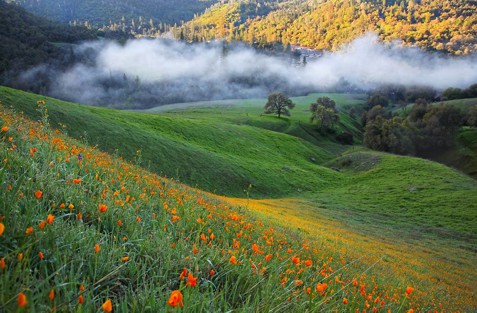 PHOTO GALLERY OF RECENT RAFTING GROUPS and EVENTS

Click Here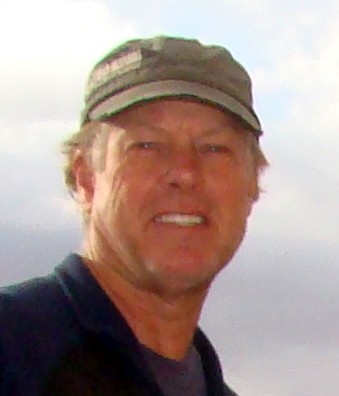 I want to personally invite you on a whitewater rafting trip with EarthTrek Expeditions. When I started EarthTrek in 1977 my goal was to provide the highest quality adventures possible. I took my first rafting trip over 45 years ago when I ran an outdoor adventure recreation club for employees at a well known theme park in Orange County. After numerous trips down the canyon rivers of Arizona, Utah and Colorado, I gained valuable knowledge how to operate a quality river trip. I learned that top-notch raft equipment, great food and experienced fun-loving guides are all the ingredients to a memorable rafting trip but I felt that wasn't enough. 'Roughing it' while camping is great fun but I wanted to offer a higher level of camping comfort for our guests. After 42years of evolving, our privately owned campground on the South Fork American is a one-of-a-kind facility. With our cabin, deluxe cabin tents and unique river front tents on decks at the rivers edge we provide you a level of river camping comfort (some call it GLAMPING) that cannot be found anywhere else on the American River or perhaps in all of the West. I hope you will come visit us and experience a rafting trip with EarthTrek Expeditions. I am confident it will be an experience you will always treasure.
Jerry Ashburn
founder, EarthTrek Expeditions