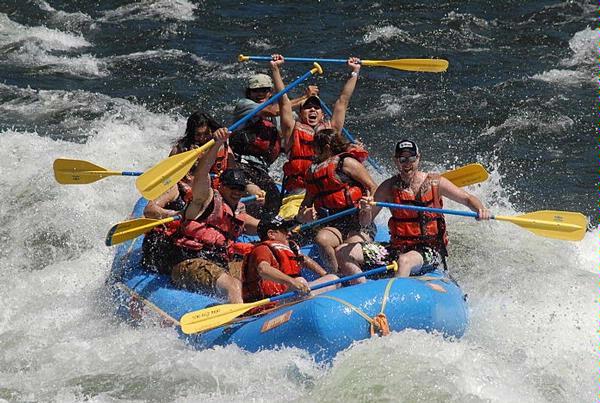 1 and 2 day South Fork American River whitewater rafting trips, Class III, April to October
Plus Combo trips with the Middle Fork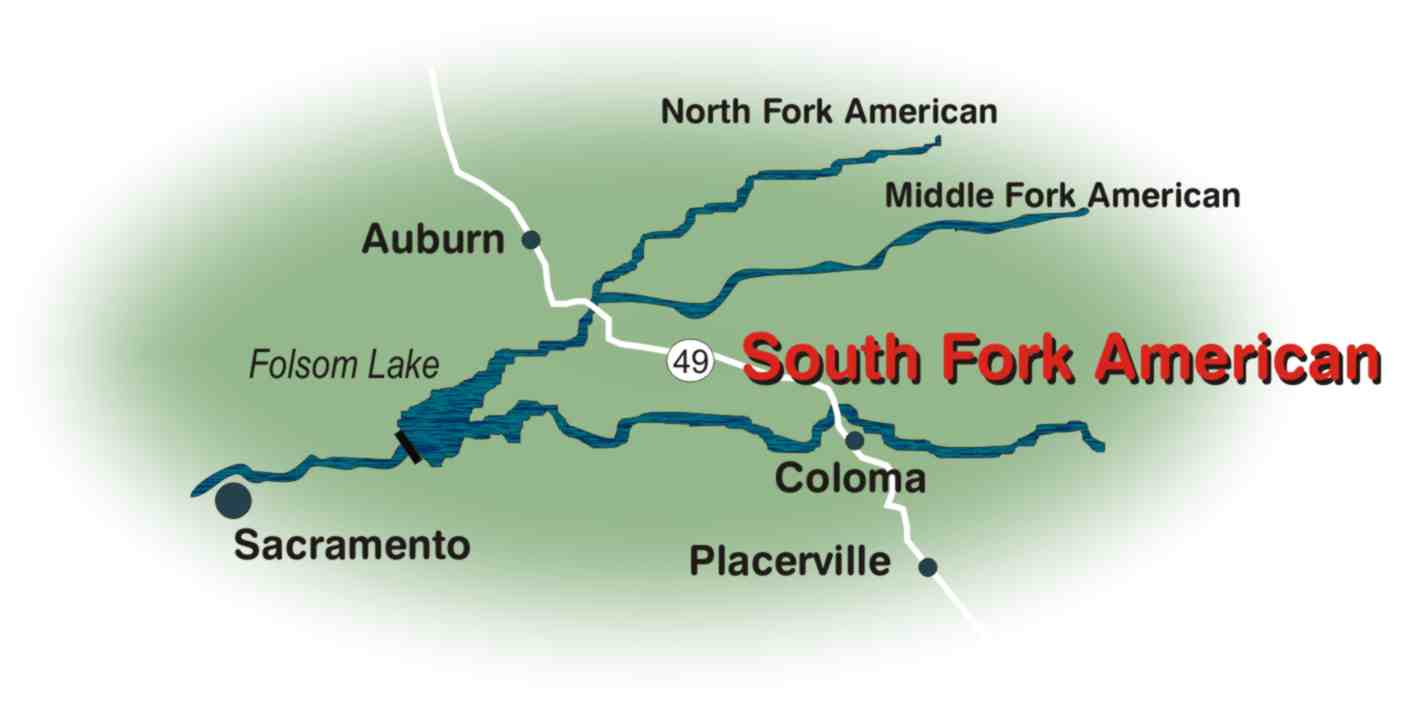 The South Fork American River is located on the western slope of the Sierra between Sacramento and Lake Tahoe. The South Fork American River flows past historic Sutter's Mill where James Marshall started the Great California Gold Rush with his discovery of gold in 1848. Over 30 rapids, from mild to wild are encountered on the 21 mile journey from Chili Bar to Folsom Lake. Our two day trip includes a first day run down the 13 mile Lower Gorge where the challenge of Satan's Cesspool, Bouncing Rock and Hospital Bar await. The second day of our trip climaxes with an 8 mile Upper Chili Bar Run where you run Meatgrinder, Triple Threat and famed Troublemaker Rapid. While our 2 day trip is the best way to fully experience the South Fork American River, those with limited time can also choose a 1 day trip on either the Lower Gorge or Upper Chili Bar Runs.
South Fork American River - Class III Trips
Our most popular trip especially for company groups, scout troops and families. Our 2 day trip includes rafting the Lower Gorge the first day followed by the Upper Chili Bar Run on the second day plus 2 nights camping and 5 meals.

- More

Our SUPER 1 DAY TRIP includes a full day of rafting the Lower Gorge plus camping before and after your rafting trip plus 2 breakfasts, 1 lunch, and 1 dinner. Cabin tents and river tents can be added at an additional cost. You may bring your own tent at no additional cost. You may arrive at our camp on the South Fork American anytime after 5 PM on the night before your trip. The first day of your trip will include breakfast, followed by our full day raft trip down the Lower Gorge with lunch and dinner the second night. The trip concludes after breakfast the next morning, about 9 AM.

- More